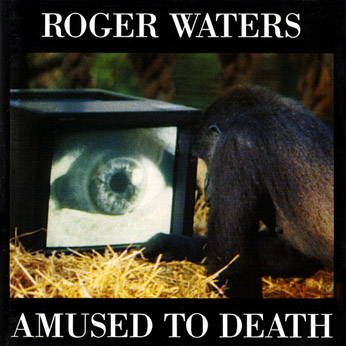 Acoustic Sounds Inc. will reissue Roger Waters's 1992 album "Amused to Death" on LP and Super Audio CD (SACD) this fall.
James Guthrie, who mixed the original album, will use the original analog tapes to master the album for SACD. Doug Sax, who mastered the original, will join him in prepping the LP.
"Amused To Death" was originally mixed using QSound, a virtual surround sound, to enhance the spatial feel of the album's music and sound effects. The reissue will preserve QSound's three-dimensional experience.
The LP will be pressed onto a 200-gram vinyl double disc. The SACD will be a stereo hybrid, meaning it can be played on a standard CD player, albeit without the added benefits of the SACD technology.
Acoustic Sounds has set an Oct. 15 release date, but emphasizes the date is tentative.
The LP will be priced at $49.98. The SACD at $30.