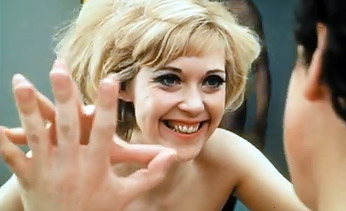 The 1970 Roy Battersby documentary "The Body," best known to Pink Floyd fans for its soundtrack including work by Pink Floyd's Roger Waters, will be issued on DVD next month.
Network Distributing Ltd. will release the film on DVD in its entirety for the first time. The disc will include the original theatrical trailer, a gallery of still images, and promotional material.
Waters composed and recorded the soundtrack along with Ron Geesin. The track "Give Birth to a Smile" included the rest of Pink Floyd, who appeared without credit.
The DVD will be issued as a Region 2 disc, playable in Europe, the Middle East and several other countries, but not the United States.
Network describes "The Body" as "a deeply intimate feature-length film exploring the physical experience of being human."
Narrated by Vanessa Redgrave and Frank Finlay, with commentary by poet/playwright Adrian Mitchell, the film follows the human life-cycle from conception to death.
Battersby has worked as a director mostly in television since 1969.
The DVD will be priced at £6.98.