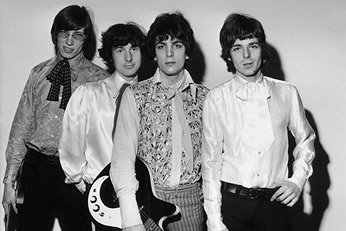 The Daily Mirror reports Pink Floyd drummer Nick Mason has unearthed never-before-seen film of the band.
He discovered the black and white footage while researching archival material to be used for exhibitions about the band.
It shows band members Mason, David Gilmour, Roger Waters, Rick Wright and Syd Barrett backstage at some early gigs in the late-'60s
"There are some unseen bits and pieces," Mason explains. "We have got a bit of backstage black and white footage — 8mm film — that we took ourselves."
No word on when or how the footage might be made public.