Works (1983)
Pink Floyd
"Always need a little more room ..."
The release of "Works" in 1983 would have been an entirely insignificant occurrence, if not for the inclusion of one new composition in this collection of otherwise previously released songs.

"Embryo" was actually recorded by Pink Floyd during the sessions for 1969's "Ummagumma" album. However, since the song was recorded by the group, and thus didn't fit into the album's concept of providing time for each band member to do his own thing for a half of an album side, its release was put on hold.

The song would eventually be issued in 1970, as part of "Picnic," a sampler compiled by the Harvest label, even though Roger Waters, the number's author, says that the song was never truly finished. Its inclusion on the "Works" album some 13 years later surely made it available to a wider audience, and boosted sales for the album.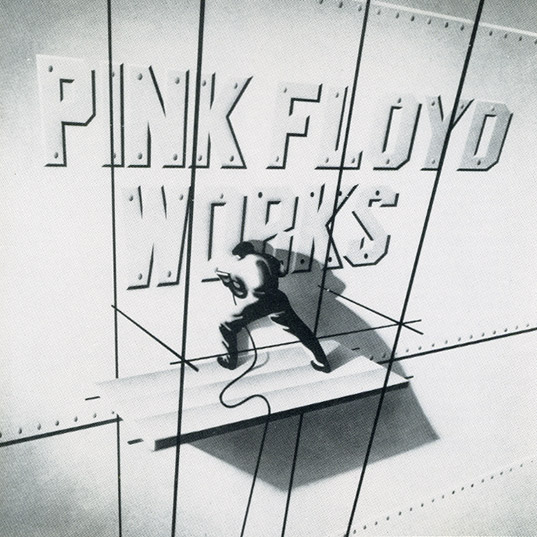 Release date
1983 (UK)
1983 (US)
Track listing
One of These Days
06:01 (Mason/Waters/Wright/Gilmour)
Arnold Layne
02:53 (Barrett)
Fearless (Interpolating "You'll Never Walk Alone")
05:38 (Waters/Gilmour)
Brain Damage
03:43 (Waters)
Eclipse
02:06 (Waters)
Set the Controls for the Heart of the Sun
05:22 (Waters)
See Emily Play
02:47 (Barrett)
Several Species of Small Furry Animals Gathered in a Cave an Grooving with a Pict
04:40 (Waters)
Free Four
04:09 (Waters)
Embryo
04:42 (Waters)