Opel (1988)
Syd Barrett
"The pebble that stood alone ..."
Out of the sessions that created "The Madcap Laughs" and "Barrett," Syd Barrett's only solo albums, both from 1970, came loads of outtakes and alternate versions. In 1988, many of that material was issued as the "Opel" album.

The version of "Opel" we play on "Floydian Slip" comes from the "Crazy Diamond" box set, released in 1993. It includes additional tracks at the end of the CD — even more alternate takes — not included on the original "Opel" album. The box set includes "The Madcap Laughs," "Barrett" and "Opel," and a 24-page, longbox-sized booklet about the recordings.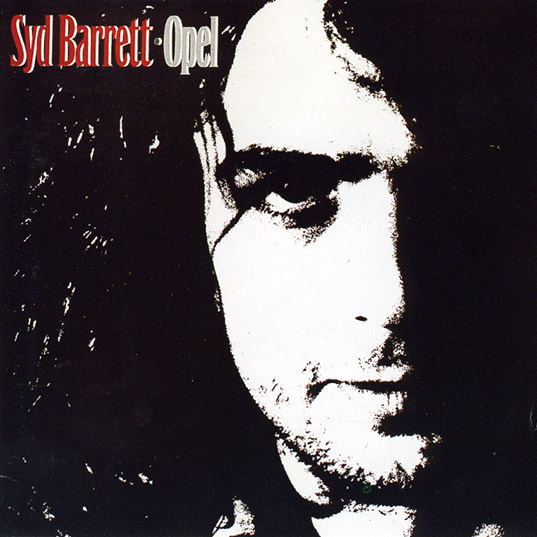 Release date
Oct 17, 1988 (UK)
Apr 18, 1989 (US)
Track listing
Opel
06:27 (Barrett)
Clowns & Jugglers
03:28 (Barrett)
Rats
03:13 (Barrett)
Golden Hair
01:44 (Barrett/Joyce)
Dolly Rocker
03:01 (Barrett)
Word Song
03:20 (Barrett)
Wined & Dined
03:03 (Barrett)
Swan Lee (Silas Lang)
03:14 (Barrett)
Birdie Hop
02:30 (Barrett)
Let's Split
02:23 (Barrett)
Lanky (Part 1)
05:32 (Barrett)
Wouldn't You Miss Me (Dark Globe)
03:00 (Barrett)
Milky Way
03:07 (Barrett)
Golden Hair (Instrumental)
01:56 (Barrett)
Gigolo Aunt (Take 9)
04:02 (Barrett)
It Is Obvious (Take 3)
03:45 (Barrett)
It Is Obvious (Take 5)
03:07 (Barrett)
Clowns & Jugglers (Take 1)
03:33 (Barrett)
Late Night (Take 2)
03:19 (Barrett)
Effervescing Elephant (Take 2)
01:28 (Barrett)