Roger Waters The Wall (2015)
Roger Waters
"Are there any paranoids in the stadium tonight? ..."
Fans speculated from the start of Roger Waters' "The Wall" tour in 2010 that a film or album would result. By the time the tour had ended three years and 219 shows later, it was all but guaranteed.

More than 4 million fans had seen the show, making Waters' "Wall" tour the highest grossing tour for a solo musician ever — $465.87 million. Surely a DVD or CD would be coming — probably both.

What many didn't anticipate was a full-on theatrical release first.

"Roger Waters The Wall," a concert film, documentary and anti-war piece, opened for a one-night showing Tuesday, Sept. 29, 2015.

Following a handful of additional in-theater dates announced by the powers that be the very next day, release of the film on DVD came Nov. 16. The soundtrack followed Friday, Nov. 20, one of the first Floyd-related albums to follow the new "universal" Friday release date on both sides of the Atlantic.


New tracks

A complete rendition of the live spectacle, the "Roger Waters The Wall" 2-CD soundtrack includes a couple of tracks missing from the original Pink Floyd album:

"The Ballad of Jean Charles de Menezes" follows "Another Brick in the Wall, Pt. 2." The song references a Brazlian national killed by London police in 2005.

The songlist also includes "Last Few Bricks," a medley of songs performed during the first half of the album and used as a vamp to give stagehands time to bring the wall up to the proper height before the final brick is layed after "Goodbye Cruel World." Fans got their first legitimate recording of "Last Few Bricks" on the 2001 album "Is There Anybody Out There: The Wall Live 1980-81."

Waters' touring band on the soundtrack consists, naturally, of the musicians and vocalists who toured with him: Dave Kilminster, Snowy White, G.E. Smith, guitars; Jon Carin, keyboard; Graham Broad, drums; Robbie Wyckoff, vocals; and Jon Joyce, Pat Lennon, Mark Lennon and Kipp Lennon, backing vocals.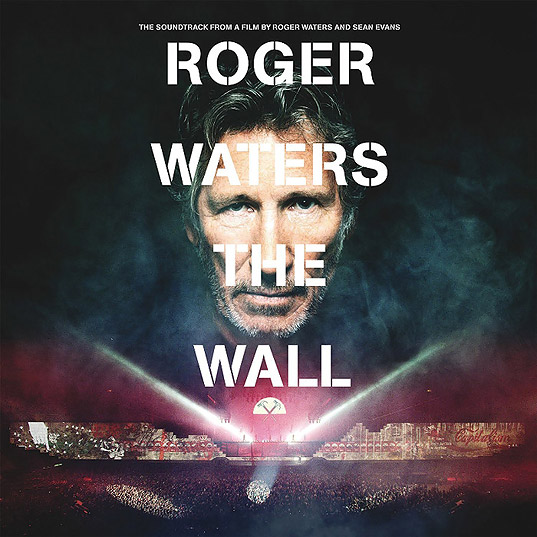 Release date
Nov 20, 2015 (UK)
Nov 20, 2015 (US)
Track listing
In the Flesh?
04:16 (Waters)
The Thin Ice
02:48 (Waters)
Another Brick in the Wall, Pt. 1
04:09 (Waters)
The Happiest Days of Our Lives
01:28 (Waters)
Another Brick in the Wall, Pt. 2
03:46 (Waters)
The Ballad of Jean Charles de Menezes
02:55 (Waters)
Mother
06:45 (Waters)
Goodbye Blue Sky
03:40 (Waters)
Empty Spaces
02:47 (Waters)
What Shall We Do Now?
01:31 (Waters)
Young List
04:03 (Waters/Gilmour)
One of My Turns
03:26 (Waters)
Don't Leave Me Now
04:13 (Waters)
Another Brick in the Wall, Pt. 3
01:23 (Waters)
Last Few Bricks
03:15 (Waters)
Goodbye Cruel World
01:35 (Waters)
Hey You
04:43 (Waters)
Is There Anybody Out There?
02:42 (Waters)
Nobody Home
03:44 (Waters)
Vera
01:09 (Waters)
Bring the Boys Back Home
01:55 (Waters)
Comfortably Numb
07:35 (Waters/Gilmour)
The Show Must Go On
02:32 (Waters)
In the Flesh
04:43 (Waters)
Run Like Hell
06:28 (Waters/Gilmour)
Waiting for the Worms
04:01 (Waters)
Stop
00:31 (Waters)
The Trial
06:31 (Waters/Ezrin)
Outside the Wall
04:32 (Waters)