Meddle (1971)
Pink Floyd
"One of these days, I'm going to cut you into little pieces! ..."
Floyd took a different approach when recording its "Meddle" album. The group booked Studio 2 at EMI's Abbey Road facility for the month of January 1971, without so much as a stitch of a song written ahead of time. David Gilmour has said that in an attempt to stir the creative juices, they even went so far as to record separate instruments on different tracks, with each musician not having heard the previous tracks.

Not surprisingly, progress along that route was slow.

The album's centerpiece began with a simple keyboard note, that would go on to become perhaps the most recognized single note in the Floyd catalog. Passed through a Leslie rotating speaker, keyboardist Rick Wright's "ping" kicked off side two of the album, an opus that began its life with working titles such as "Return of the Son of Nothing" and "We Won the Double," but, like "Atom Heart Mother," was renamed at the last minute before a group appearance on the John Peel radio show. "Echoes" has remained one of the Floyd's longest studio recordings, clocking in at more than 23 minutes.

Before "Meddle" was finished, the band moved the project over to Air Studios and Morgan Studios, so that it could use one of the first 16-track recorders available in England.

"One of These Days" features drummer Nick Mason in his only lead vocal, if it can be called that. The song was released as a single in the United States, backed with "Fearless." The album peaked at number 70 on the Billboard chart in the States.

The version we play on "Floydian Slip" is the gold Mobile Fidelity Ultradisc II pressing, which is the version pictured.

The album also has the dubious honor of containing the song most often voted by Floyd fans as the group's worst: the slow, bluesy "Seamus," complete with howling dog.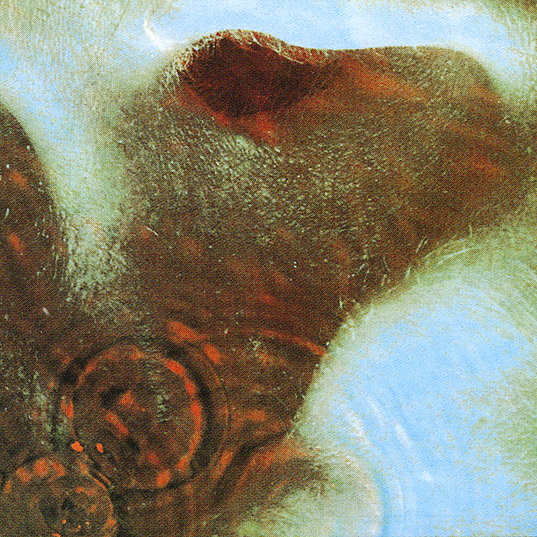 Release date
Nov 5, 1971 (UK)
Oct 30, 1971 (US)
Track listing
One of These Days
05:43 (Mason/Waters/Wright/Gilmour)
A Pillow of Winds
05:30 (Waters/Gilmour)
Fearless
06:08 (Waters/Gilmour)
San Tropez
03:43 (Waters)
Seamus
02:14 (Mason/Waters/Wright/Gilmour)
Echoes
23:31 (Mason/Waters/Wright/Gilmour)