The Early Singles (1992)
Pink Floyd
"Point me at the sky and let it fly ..."
When Pink Floyd followed up its 1988 live "Delicate Sound of Thunder" album with "Shine On" (1992), a box set containing reissues of seven previous albums, eager Floyd fans began to wonder if the group, and its record company, had plans of putting out something new ever again. (We're an impatient bunch!)

"Shine On" contained remastered CDs of "A Saucerful of Secrets" (1968), "Meddle" (1971), "Dark Side of the Moon" (1973), "Wish You Were Here" (1975), "Animals" (1977), "The Wall" (1979), and "A Momentary Lapse of Reason" (1987). Also included in the set was a CD titled "The Early Singles," which contained just that: 10 of the group's early singles. All but one ("The Scarecrow") had never been issued on CD. In fact, for all intents and purposes, excluding "The Scarecrow," none of the numbers had even made it to an LP, unless you count 1970's "The Best of Pink Floyd," a Holland LP pressing, which was reissued in Europe in 1974 on the Harvest label as "Masters of Rock, Vol. 1."

Perhaps the best reason to flip the $100-plus bill for the box set was a 112-page, hardcover book, filled with photos and facts, detailing the seven albums in the set. The package also contained several Floyd postcards.

If not for the better judgement of other members of the group or the record label, the package might have been named "The Big Bong Theory." Drummer Nick Mason's suggestion, instead, would be masked along the perimeter of the compass-like logo present throughout the "Shine On" book (and displayed at the bottom of every page on the "Floydian Slip" site).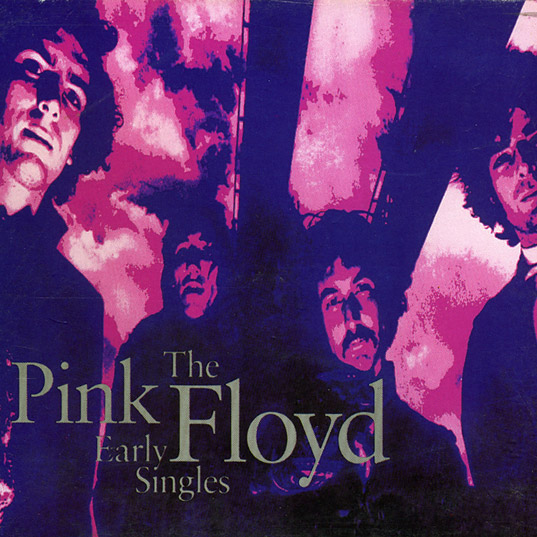 Release date
Nov 9, 1992 (UK)
Nov 17, 1992 (US)
Track listing
Arnold Layne
02:57 (Barrett)
Candy and a Currant Bun
02:47 (Barrett)
See Emily Play
02:55 (Barrett)
Scarecrow
02:11 (Barrett)
Apples and Oranges
03:08 (Barrett)
Paint Box
03:47 (Wright)
It Would Be So Nice
03:47 (Wright)
Julia Dream
02:35 (Waters)
Point Me at the Sky
03:35 (Waters/Gilmour)
Careful With That Axe, Eugene
05:45 (Mason/Waters/Wright/Gilmour)