A Saucerful of Secrets (1968)
Pink Floyd
"Set the controls for the heart of the sun ..."
The Floyd's second album, released June 29, 1968, reflected a profound change in line-up: Syd Barrett, the band's co-founder and musical leader on the group's first album, had all but exited the band. The group had been performing live with five members, since guitarist David Gilmour was brought on-board to cover if and when Barrett decided to explore a musical tangent, or simply stop playing altogether, which was happening with more frequency. However, the five-man line-up never recorded together. In fact, the band participated in only one photo session that included both Barrett and Gilmour.

Three tracks on "Saucerful" featured Barrett, and four featured Gilmour. The one song written by Barrett, "Jugband Blues," compared to the eight he wrote on the previous album, "The Piper at the Gates of Dawn."

The album also marked the first example of what would become a continuing theme of Roger Waters' songwriting: war. In "Corporal Clegg," he wrote of a dispirited war veteran, and his gin-soaked wife — or was it his mother?

Like "Piper," the Floyd's second album was also produced by Norman Smith, though the band's growing studio abilities and desire to take the musical road-less-traveled would make this the second to last Pink Floyd album that Smith would be involved with. ("Ummagumma" in 1969 would be his last.)

The remastered CD version from 1994 sports loads of rare photos and complete lyrics. The repackaging was designed, in part, by Storm Thorgerson, formerly of Hipgnosis: the team responsible for nearly all of the Floyd's album covers and sleeve designs, as well as many solo projects.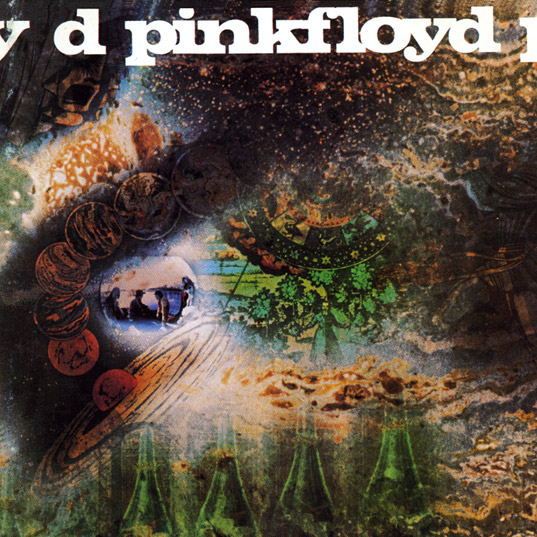 Release date
Jun 29, 1968 (UK)
Jul 27, 1968 (US)
Track listing
Let There Be More Light
05:37 (Waters)
Remember a Day
04:34 (Wright)
Set the Controls for the Heart of the Sun
05:28 (Waters)
Corporal Clegg
04:12 (Waters)
A Saucerful of Secrets
11:57 (Mason/Waters/Wright/Gilmour)
See-Saw
04:37 (Wright)
Jugband Blues
03:00 (Barrett)