Take It Back (1994)
Pink Floyd
"I couldn't see the danger or hear the rising tide ..."
This British EP CD contains an edited version and the album version of "Take It Back." The original version appeared on "The Division Bell" (1994).

The third track is an otherwise unreleased live version of "Astronomy Domine," originally from 1967's "The Piper at the Gates of Dawn," recorded at Joe Robbie Stadium Wednesday, March 30, 1994. The Floyd were using the track to open some of their tours following "The Division Bell." That the group was diving back into its first album, and was using a Syd Barrett tune to open its shows, surprised many fans.

The cover photo is an alternate take of the tree picture used inside "The Division Bell" liner. The disc is a picture disc, showing another variation on the shot.

"Take It Back" reached number 23 on the U.K. charts; in the United States it climbed to 73.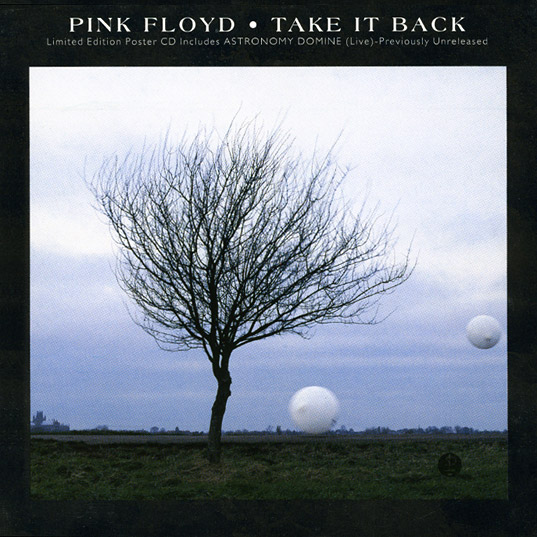 Track listing
Take It Back
06:16 (Gilmour/Ezrin/Samson/Laird-Clowes)
Astronomy Domine
04:49 (Barrett)
Take It Back (Edit)
04:56 (Gilmour/Ezrin/Samson/Laird-Clowes)