Hello (I Love You) (2007)
Roger Waters
"Your child can read you, like a bedtime story ..."
The 2007 film soundtrack to "The Last Mimzy" included "Hello (I Love You)," a song by Roger Waters.

The song was featured during the film, and played over the end credits. It was also included on the New Line Records release of the official film soundtrack in Spring 2007.

New Line also issued a 2-song promotional EP of the song, which contained the album version and a shorter radio edit.

Waters worked with James Guthrie ("The Wall") and prolific film composer Howard Shore ("The Lord of the Rings") on the song.

"It has been great collaborating with (director) Bob Shaye and Howard Shore on 'The Last Mimzy,'" said Waters. "I think together we've come up with a song that captures the themes of the movie, the clash between humanity's best and worst instincts, and how a child's innocence can win the day."

Waters met Shaye at a house party hosted by musician Jimmy Buffet, which led to his contribution to the "Mimzy" soundtrack.

Musicians on the track, which was written by Waters and Shore, include drummer Steve Gadd (Eric Clapton, Paul Simon, Steely Dan), guitarist Gerry Leonard (music director and guitarist for David Bowie), keyboardist Henry Hey, and Waters on bass and vocals.

The film's 6-year-old star, Rhiannon Leigh Wryn, helped on vocals.

The song features a handful of Floydian catchphrases — "Is there anybody in there?" and references to "the dark side of the moon."

"I was singing, 'Hello, I love you,' and the words 'Is there anybody in there?' just popped out," Waters told Rolling Stone (April 19, 2007). "It was organic, man."

The film was released in the U.S. on March 23, 2007. It stars Timothy Hutton ("Ordinary People"), Joely Richardson ("Nip/Tuck") and Rainn Wilson, and is based on a science fiction short story by Lewis Padgett, a pen name for Henry Kuttner and C.L. Moore. It tells the story of a pair of children who discover a mysterious box that contains what they believe are toys.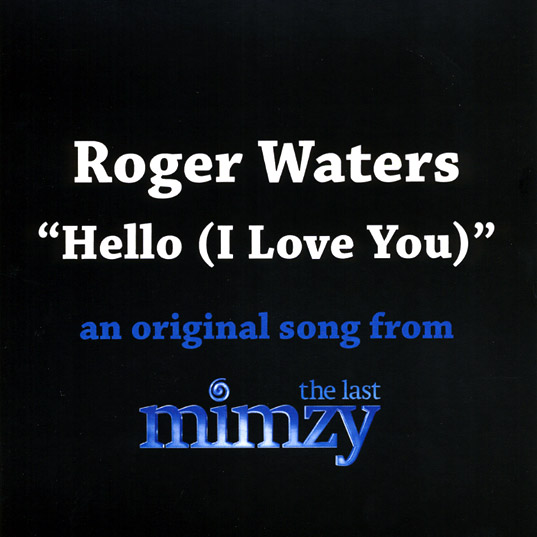 Release date
Mar 20, 2007 (US)
Track listing
Hello (I Love You) (Radio edit)
04:36 (Waters/Shore)
Hello (I Love You) (Album version)
06:15 (Waters/Shore)