On an Island (2006)
David Gilmour
"I need no blessings, but I'm counting mine ..."
Indications that David Gilmour was working on a new solo album — the Pink Floyd guitarist's first since 1984's "About Face" — came during 2001/2002, as David received press attention for a handful of semi-acoustic performances that formed the basis for the "David Gilmour in Concert" DVD.

Though Gilmour told the BBC Radio 2's "Drivetime Show" host Johhny Walker that 2003 would be the year of the album's release, fans would eventually wait until March 2006.

Gilmour wrote four of the album's 10 songs himself, continuing his writing collaboration with wife Polly Samson for the remaining six.

The album also features a number of other notable collaborations: Floyd's Rick Wright plays on the album's title track, along with David Crosby and Graham Nash on harmonies and Robert Wyatt (Soft Machine) plays cornet. Phil Manzanera (Roxy Music), Jools Holland (Squeeze), Guy Pratt, Georgie Fame and others make appearances.

"On an Island" also includes work with two members of Gilmour's distant past: drummer Willie Wilson from Gilmour's pre-Floyd bands Jokers Wild and Bullitt, and Rado "Bob" Klose from a very early incarnation of the Floyd.

Recorded aboard Gilmour's houseboat studio the Astoria and at Abbey Road Studios, "On an Island" was produced by Gilmour, Manzanera and Chris Thomas ("Dark Side of the Moon").

"It's the best and most personal work," Gilmour said of the album. "Making it with my musician friends has been a postitive experience on so many levels."


Charts, reviews

The album debuted at the top of the U.K. album chart. In the United States, it debuted at number six on the Billboard 200 album chart.

At times more orchestral, lush and introspective than previous solo works from Gilmour, reviews of the album were mixed. Billboard wrote, "To be sure, the majority of 'Island' could be Pink Floyd in all but name only." Rolling Stone was less kind: "Gilmour sounds like his own man here, but you wish he had someone — anyone — to push him beyond these new adventures in tedium."

The All Music Guide gave it 3.5 stars out of five.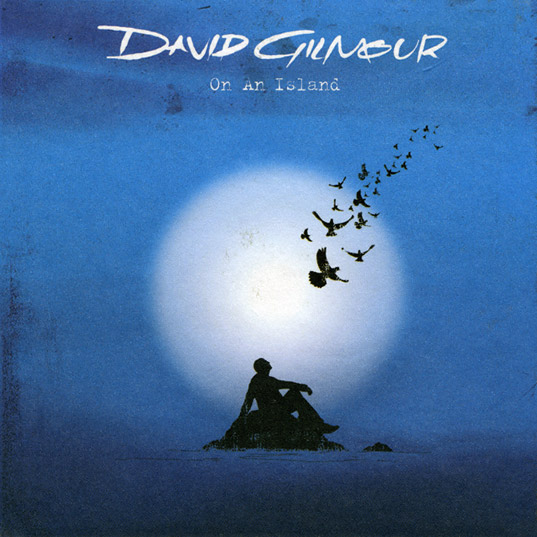 Release date
Mar 6, 2006 (UK)
Mar 7, 2006 (US)
Track listing
Castellorizon
03:54 (Gilmour)
On an Island
06:47 (Gilmour/Samson)
The Blue
05:26 (Gilmour/Samson)
Take a Breath
05:46 (Gilmour/Samson)
Red Sky at Night
02:51 (Gilmour)
This Heaven
04:25 (Gilmour/Samson)
Then I Close My Eyes
05:28 (Gilmour)
Smile
00:00 (Gilmour/Samson)
A Pocketful of Stones
06:18 (Gilmour/Samson)
Where We Start
06:46 (Gilmour)