The Legend of 1900 (1999)
Roger Waters
"You never took us fishing, Dad, and now you never will ..."
In the spring of 1999, Floyd co-founder Roger Waters broke his seven-year recording hiatus, with the release of a song on the soundtrack to "La Leggenda del Pianista Sull'Oceano," an Italian film from director Giuseppe Tornatore. For fans who hadn't heard from Waters since his 1992 release of "Amused to Death," the recording made big waves long before the soundtrack was eventually released in the United States under the title "The Legend of 1900" in October 1999.

The soundtrack contains a single song from Waters: "Lost Boys Calling" was composed by Ennio Morricone, who composed, arranged and conducted the entire score. Lyrics on the track were written by Waters, who also provides the vocals. Guitar solos on the song are courtesy of Eddie Van Halen; the liner notes credit "Edward" Van Halen, whoever that is. The track was produced by Patrick Leonard, who worked with Waters on "Radio K.A.O.S." (1987) and Pink Floyd's "A Momentary Lapse of Reason" (1987).

Morricone also used the melody from the song as the main theme to the film.

There are two mixes of the song in circulation. The version on the U.S. soundtrack features Van Halen's guitarwork more prominently than an earlier version, perhaps from the Italian soundtrack, which circulated across the Internet. The U.S. version clearly contains a different vocal track from Waters as well, with some significantly different phrasing than the earlier version.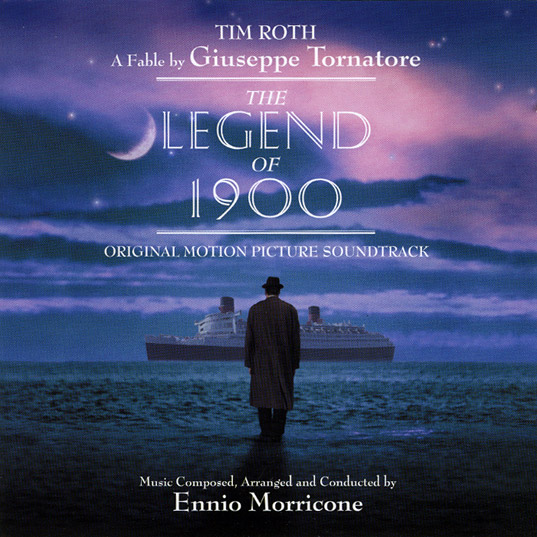 Release date
1999 (UK)
1999 (US)
Track listing
Lost Boys Calling
05:19 (Waters/Morricone)