Is This the Life We Really Want? (2017)
Roger Waters
"Fear, fear drives the mills of modern man ..."
In spring 2017 Roger Waters made good on his years'-old promise of a new studio album with the release of "Is This the Life We Really Want?"

Twelve tracks of vitrol aimed squarely at the powers that be, the album was simultaneously celebrated and criticized for passages that bear resemblance to vintage '70s Pink Floyd. The album's first single, released six weeks prior on April 20, recalls "Have a Cigar" from "Wish You Were Here" (1975), with passages similar to "Dogs" ("Animals," 1977) and "Echoes" ("Meddle," 1971).

Sony/Columbia described the album as "an unflinching commentary on the modern world and uncertain times" and "a natural successor to classic Pink Floyd albums such as 'Animals' and 'The Wall.'"

Nigel Godrich (Radiohead, Paul McCartney, Beck, U2) produced and handled mixing duties, with all tracks written by Waters. His lyrics for "Wait for Her" were inspired by an English translation by an unknown author of "Lesson from the Kama Sutra (Wait for Her)" by Mahmoud Darwish.

Musicians on the album are: Waters (vocals, acoustic, bass), Godrich (arrangement, sound collages, keyboards, guitar), Gus Seyffert (bass, guitar, keyboards), Jonathan Wilson (guitar, keyboards), Joey Waronker (drums), Roger Manning (keyboards), Lee Pardini (keyboards), and Lucius (vocals) with Jessica Wolfe and Holly Proctor.

The album's release coincided with Waters "Us + Them" tour, which began in Kansas City, Mo., the previous week on Friday, May 26, 2017.

In the U.S., the album debuted on the Billboard 200 chart at #11. It was Waters' highest charting solo album right out of the gate: His previously highest charter was "Amused to Death" (1992), which peaked at #21.

It debuted on the U.K. charts on June 9 at #3, behind Ed Sheeran's "Divide" and The Beatles "Sgt. Pepper's Lonely Hearts Club Band," which was enjoying a shot in the arm from its 50th anniversary.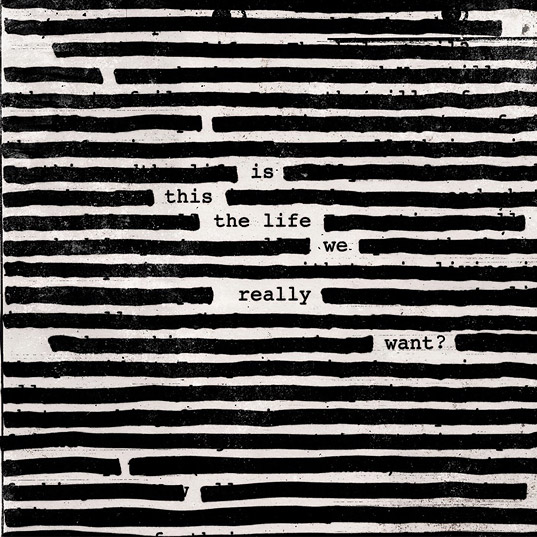 Release date
Jun 2, 2017 (UK)
Jun 2, 2017 (US)
Track listing
Déjà Vu
04:27 (Waters)
The Last Refugee
04:12 (Waters)
Picture That
06:48 (Waters)
Broken Bones
04:57 (Waters)
Is This the Life We Really Want?
05:55 (Waters)
Bird in a Gale
05:31 (Waters)
The Most Beautiful Girl
06:09 (Waters)
Smell the Roses
05:16 (Waters)
Wait for Her
04:56 (Waters/Torry)
Oceans Apart
01:07 (Waters)
Part of Me Died
03:14 (Waters)