As we lead up to "Floydian Slip" Show #1,000 the week of June 8, we're digging into the archives to share relics from the show's past.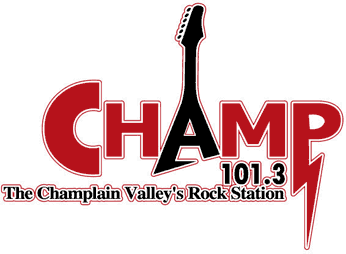 The longest time "Floydian Slip" spent on any single stand-alone station was the nearly 14 years we spent on Champ 101.3 (WCPV) in Burlington, Vt.
Champ was the third station to carry the show, and the second commercial station out in the "real world" to play host to "Floydian Slip."
We came on-board when Rich Haskell was the station's program director. Rich is a huge progressive rock fan — though we'll forgive his putting Genesis above Floyd on his favorites list — as well as a great all-around guy, and his enthusiasm for the show was integral to its evolution.
He responded the same day he received our pitch in the mail, and we were up and running a couple months later after the station found a sponsor for the show.
We started out on Champ Thursday nights at 10, before being moved to 9 p.m., and eventually getting moved to Sunday nights at 7, where we aired the vast majority of our shows.
Our time with Champ marked one of our most important steps forward: Netcasting. Starting with our time at WEXP in 1995, we began promoting the show heavily on the Internet. Ironically, the vast majority of people who heard about the show, couldn't tune in to listen. But that changed when Champ eventually started netcasting 24/7.
Near the end
Amazingly, "Floydian Slip" survived several ownership and personnel changes at the station, the likes of which are notorious for ending quirky little endeavors like "Slip."
The end finally came in spring 2009, shortly after the station changed hands yet again, and the new owners shifted focus away from classic rock before switching gears entirely when they flipped to an all-sports format.
We were grateful for the chance to come into the studio one more time to record a farewell show after getting the pink slip. (Pink slip. Get it?) It's pretty uncommon for management at any station to allow a jock in front of an open mic after they've been let go.
Champ continues today as 101.3 ESPN. Rich co-hosts the station's afternoon drive show.
The final "Floydian Slip" on Champ was show #701, which aired Sunday, June 7, 2009.
I have a listener to thank for capturing the audio and sending it to me, since I didn't roll tape on that final show. Unfortunately, his name is lost to me now.