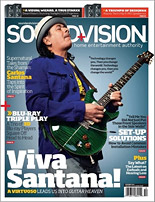 Sound+Vision Magazine has signed on to sponsor the "Floydian Slip" radio show.
The magazine is promoting its "Breaking Out" contest — giving musicians a chance to win more than $10,000 in prizes and be featured in the magazine this summer.
Sound+Vision is part of the Bonnier Technology Group, which also publishes Popular Science, Popular Photography, American Photo and Science Illustrated.