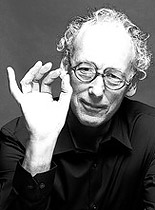 Mark Fisher, who designed elaborate stages for Pink Floyd, The Rolling Stones, U2 and many others, left behind an estate valued at £7,132,622.
Fisher, who died last year on June 25, designed the original show of "The Wall" in 1980, as well as Roger Waters' performance of the show in Berlin, Germany, in 1990 and its most recent world tour in 2010-13.
He also designed for Floyd's A Momentary Lapse of Reason tour in 1987-89 and The Division Bell shows of '94.
The £7 million figure was released by the Probate Office in London. The net amount after outstanding debt was settled was £6,835,331, the equivalent of $11.3 million.