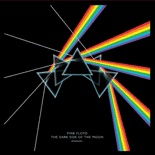 "Floydian Slip" has swung a deal with online music retailer Pop Market to save you money on a plum Pink Floyd boxset.
Through Sunday, when you buy "The Dark Side of the Moon" Immersion boxset at Pop Market, save an extra 10% when you use promo code SHINEON at checkout.
The set's already been marked down from $149.99 to $109.99. When you use our promo code, the price is just $98.99.