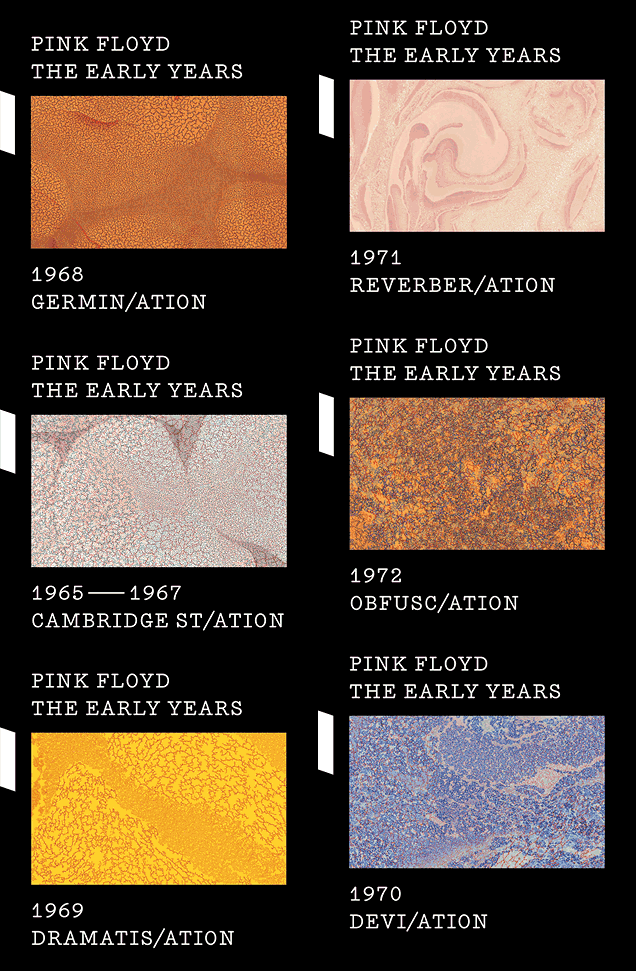 The six boxes that compose this past November's massive boxset "The Early Years: 1965-1972" will be released individually March 24.
The boxes — Cambridge St/Ation, Germin/Ation, Dramatis/Ation, Devi/Ation, Reverb/Ation and  OBFUSC/ation — will sell for between $45-50 each.
A sampler of the boxset, Cre/ation, was released at the time of the boxset, Nov. 11.