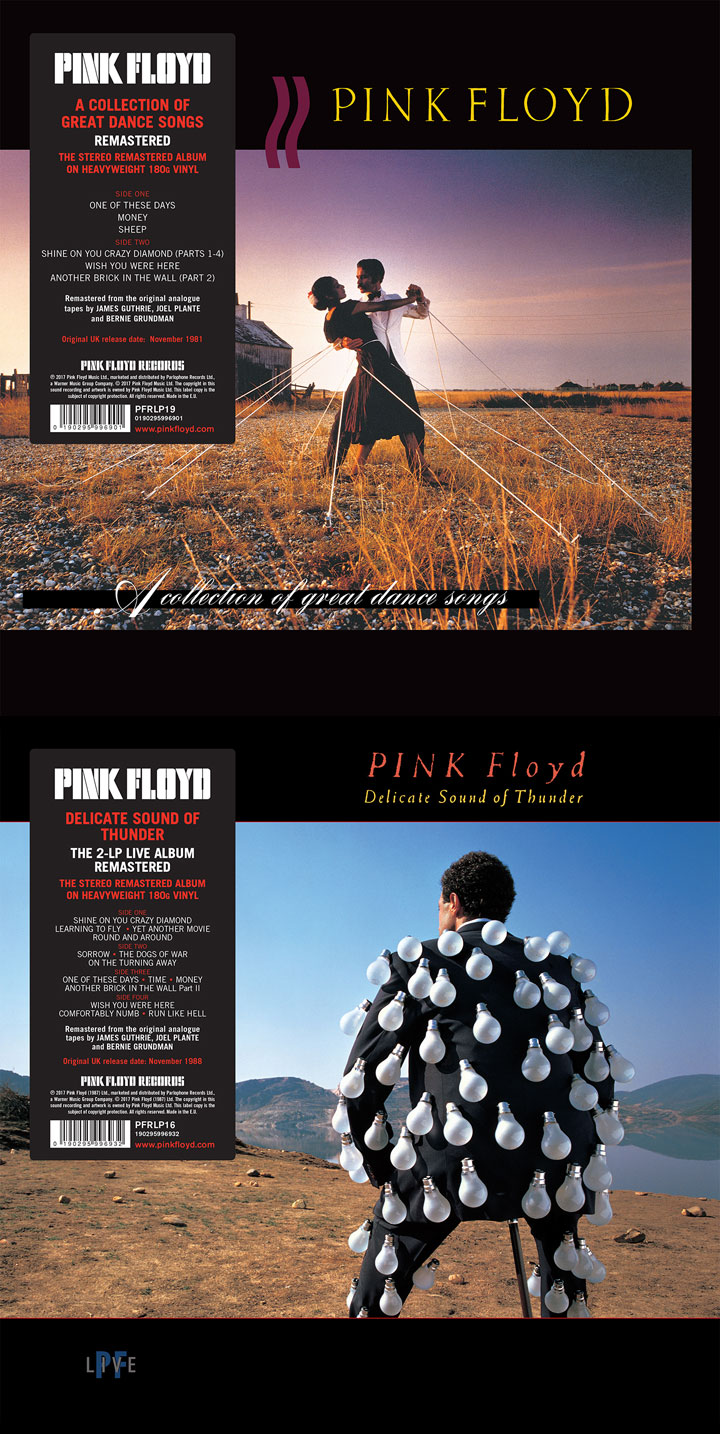 On Nov. 17, Pink Floyd Records will reissue on vinyl the albums "A Collection of Great Dance Songs" (1981) and "Delicate Sound of Thunder" (1988).
This will be the first time those albums have been available on LP for more than 20 years. They'll be the band's first "best of" and live albums to be remastered on vinyl.
Over the past two years, Floyd has released its entire studio collection as stereo remasters on heavyweight 180g vinyl. All have been mastered from original analogue studio tapes with original album artwork.
"A Collection of Great Dance Songs'" was certified double platinum by the RIAA in 2001. A compilation of previously released tracks, it also contains a complete re-recording of "Money" recorded almost entirely by David Gilmour alone.
"Delicate Sound Of Thunder" was recorded live over five nights in August 1988 at Nassau Coliseum, Long Island, N.Y. It went on to become the first rock album to be played in outer space.