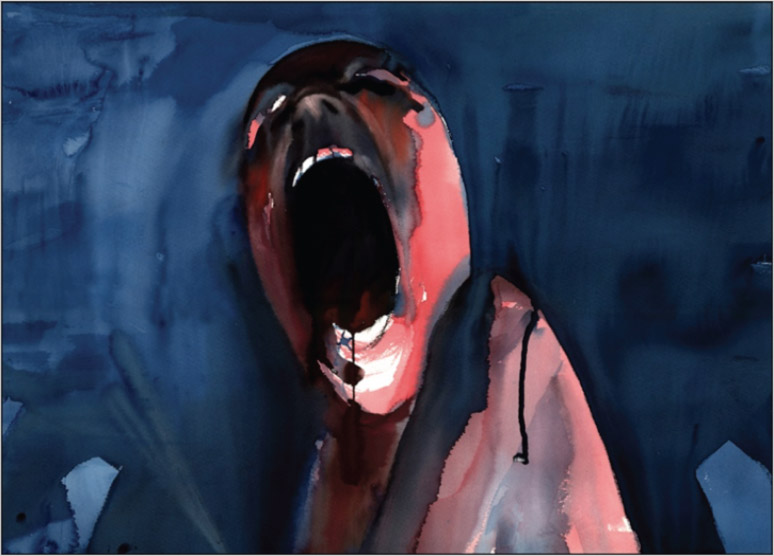 Original paintings by Gerald Scarfe used for the 1982 film "Pink Floyd The Wall" are on sale.
San Francisco Art Exchange (SFAE) is selling several items from Scarfe's private collection.
Standouts include "The Scream," used on the film poster and billboards; and a massive 8-foot storyboard from the film.
Have we piqued your interest? Good. Now here's a reality check: Prices in the collection range from $46,500 to $1.85 million US, with an average price of $769,000. Those prices don't include copyright or reproduction rights.
Well, we can dream.
Regardless of the prices, SFAE reports interest in the sale is huge, with, at one point, 100 requests for the catalog pouring in each hour.
Scarfe joined us on "Floydian Slip" in November 2010. He was one of the friendliest and most engaging guests we've had on the show. You can hear and read that interview on our website.
SFAE will host a major exhibit featuring the works in July.