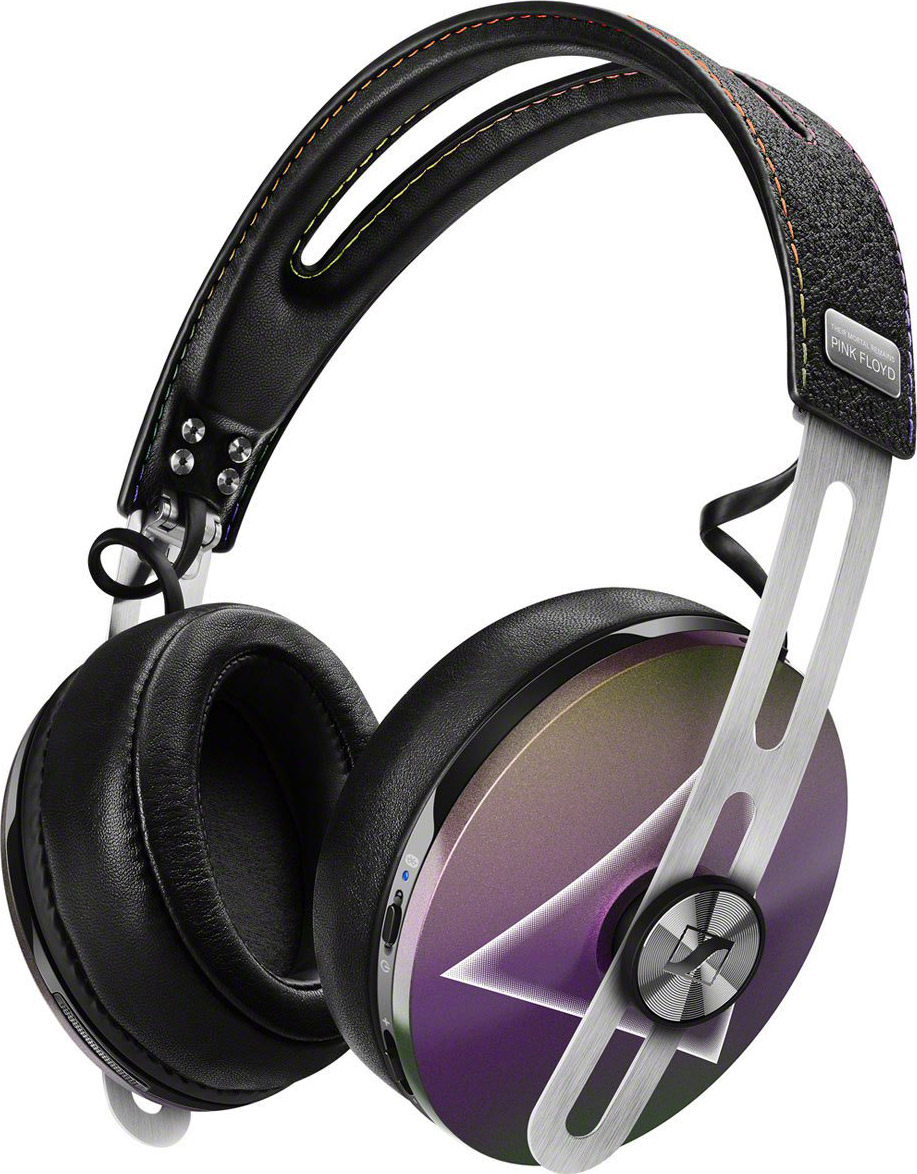 Register to win a pair of Sennheiser HD1 Dark Side of the Moon-themed wireless headphones.
These wireless headphones feature printed prisms and a rainbow coating background on the ear cups, rainbow-colored stitching on the headband, and a tag commemorating "Their Mortal Remains," the band's exhibition showing now at the V&A Museum in London.
Suggested retail price $499.95.
Prize courtesy of Sennheiser and Hummingbird Media.
Register to win now. Deadline to register: End of day, Oct. 8.