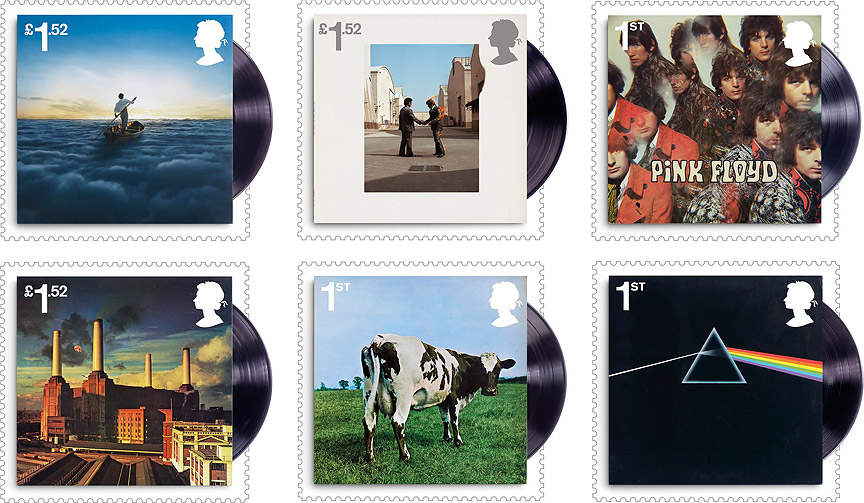 The U.K. Royal Mail will issue 10 new postage stamps to commemorate Pink Floyd's 50th anniversary of becoming a professional band.
Six of the stamps feature Floyd album covers: The Piper at the Gates of Dawn (1967), Atom Heart Mother (1970), The Dark Side of the Moon (1973), Wish You Were Here (1975), Animals (1977) and The Endless River (2014). The other four feature the band performing live.
Royal Mail is selling the stamps in a variety of bundle and first day issue configurations.
The stamps are available for pre-order now and will be sold in post offices beginning July 7.
Royal Mail featured The Division Bell (1994) on a stamp in 2010.