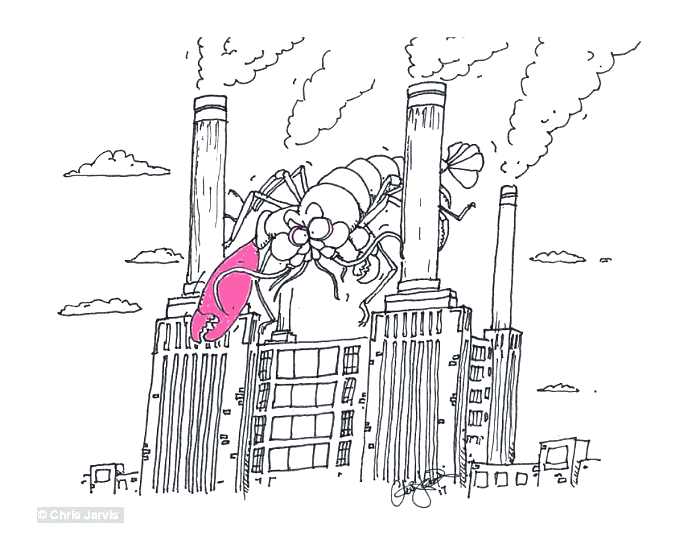 An Oxford University scientist has named a new species of especially loud shrimp after the band Pink Floyd.
The pistol shrimp — now, officially, Synalpheus pinkfloydi — takes its name from the rock and roll legends due to its ability to frighten prey and bore rock with a stunning clap of its oversized pink claw.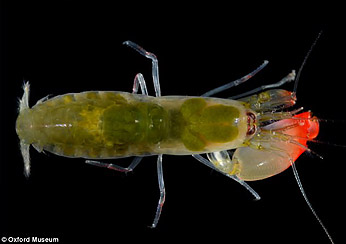 At just one centimeter long, the shrimp can create a sound of 210 decibels. One of the loudest sounds in the ocean — much louder than a gunshot — it can be heard by divers and picked up on ship sonar.
Zoologist Dr. Sammy de Grave, head of research at Oxford University's Museum of Natural History, says he's been looking for a worthy creature to name after one of his favorite bands.
"I have been listening to Floyd since The Wall was released in 1979, when I was 14 years old," he says. "I've seen them play live several times since, including the Hyde Park reunion gig for Live8 in 2005."
Synalpheus pinkfloydi was discovered on the Pacific coast of Panama. A peer-reviewed paper explains the species is "likely more widespread in the tropical eastern Pacific, but unlikely to occur on the Dark Side of the Moon due to a lack of suitable habitat."
De Grave has named another shrimp species after Mick Jagger: Elephantis jaggerai.
Last summer, scientists named an insect after Floyd's 1969 album "Ummagumma" ("Insect named after Pink Floyd album," July 5, 2016).