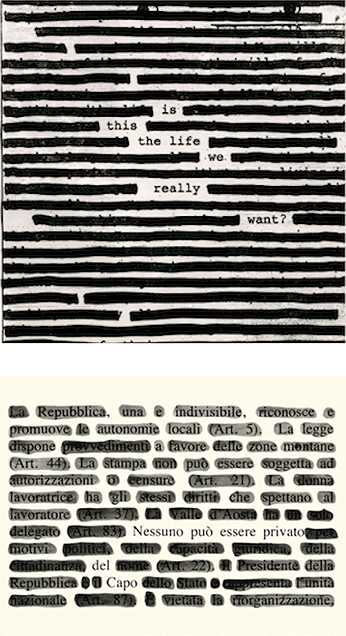 Sales of Roger Waters' new album "Is This the Life We Really Want" have been suspended in Italy over a claim of artwork plagiarism.
Italian artist Emilio Isgrò claims the redacted style of the artwork included with Waters' album (top) infringes on his so-called "erasure technique" (bottom).
The album's design is credited to Sean Evans, who also handled "creative direction" for the album; along with Danny Kamhaji and Dan Ichimoto.
Italian newspaper La Repubblica reports a Milan court has halted sales of the album, pending a hearing coming July 27.