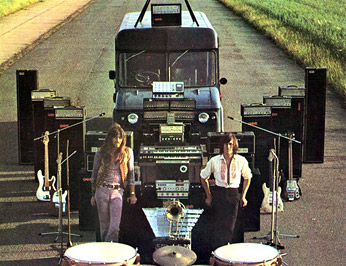 Pink Floyd Web site Brain Damage reported that one-time Pink Floyd roadie Alan Styles died Dec. 8 of pneumonia. He was 75.
Styles, pictured here on the left with road manager/sound engineer Peter Watts on the back of the band's 1969 "Ummagumma" album, was the namesake of the song "Alan's Psychedelic Breakfast" from 1970's "Atom Heart Mother."
He can be heard throughout the avant-garde piece muttering to himself while going about his business preparing breakfast.