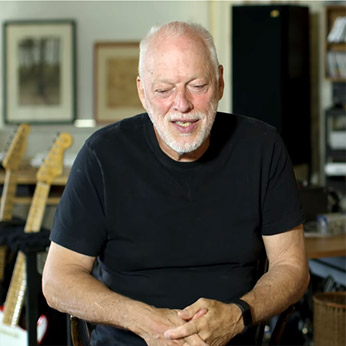 In a new promo video for his upcoming "Live at Pompeii" film, David Gilmour suggests a new album and tour may be in his future.
"There are several songs that are close to being complete, which didn't make it onto this album," he says, referring to 2015's "Rattle That Lock."
"(But) I can't see myself doing another tour with making another album first, and that takes me a while. It took 10 years last time, and I'm really hoping — without making any promises — that it won't take 10 years this time, that I'll get back in and start working again. And following that, yeah, I'll be out again."
"David Gilmour Live at Pompeii" shows at cinemas across the world one night only, Wednesday, Sept. 13.
The performance will be released as a 2-CD set, Blu-ray disc, 2-DVD set, Blu-ray and CD deluxe edition boxset, and 4-LP set on Friday, Sept. 29.