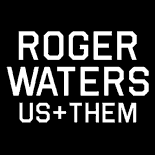 Rolling Stone reports Roger Waters will perform shows in 2018.
Waters's current "Us + Them" tour is scheduled to end Oct. 29 in Vancouver, BC. But, according to a two-page story in the Sept. 7 issue of Rolling Stone, "there are plans for more shows next year."
Addendum: Waters has added 8 dates starting Jan. 24 for New Zealand and Australia.