Mojo magazine's upcoming May issue will feature Pink Floyd's "Animals" on the cover.
Marking the 40th anniversary of the album, Mojo 282 will include a new interview with Roger Waters about the making of the album; and a preview of "Their Mortal Remains," the massive exhibition opening this spring at the Victoria and Albert Museum, London.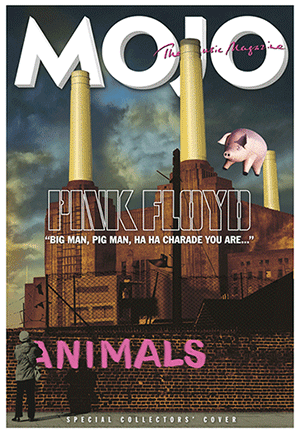 Mojo is making available a special edition of Issue 282 with a lenticular cover that makes the pig appear to move across Battersea Power Station.
The special edition is limited to 5,000 copies, and is only available for purchase online. The same issue without the special cover will be shipped to subscribers and made available on newsstands.
Order the special edition now.
Issue 282 goes on sale in the U.K. March 21.