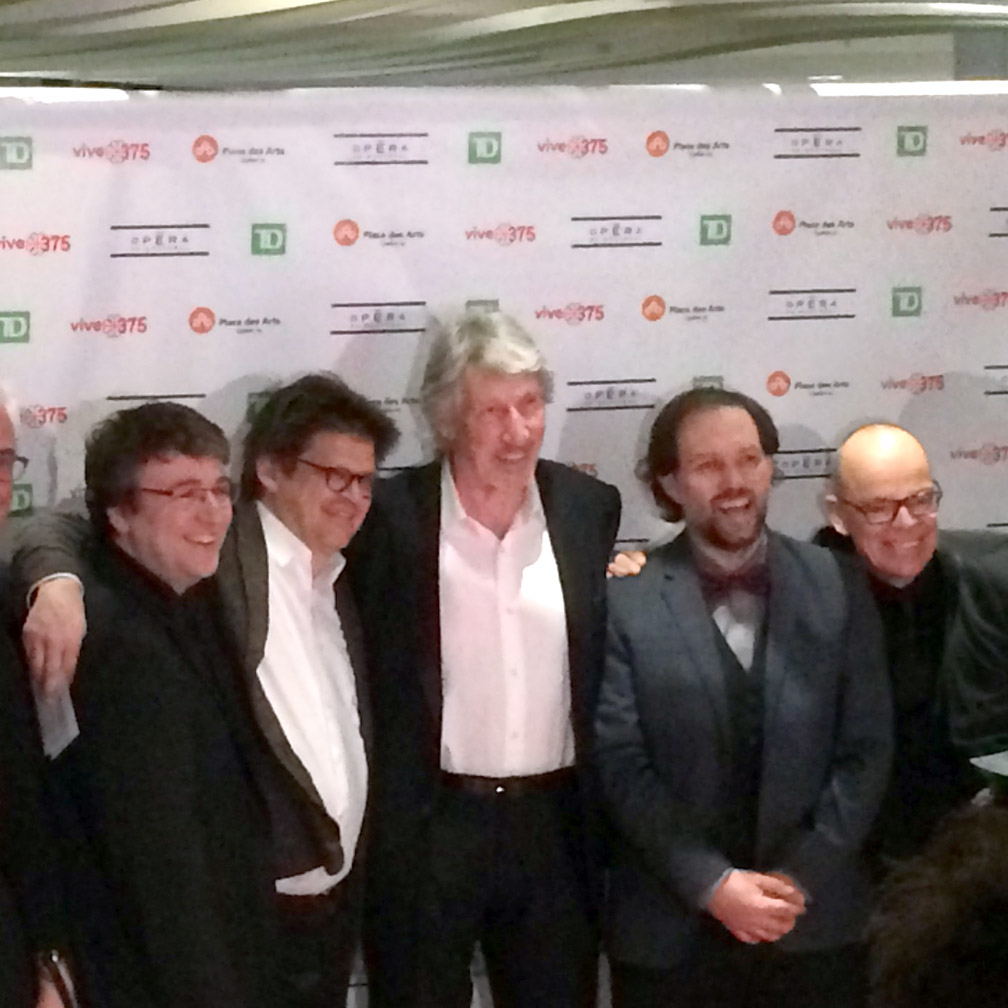 Last night in Montreal, "Floydian Slip" attended the premiere of "Another Brick in the Wall," a new opera based on Pink Floyd's "The Wall."
The crowd outside the entrance of Place Des Arts' Salle Wilfrid-Pelletier theater grew steadily as we approached the 7:30 curtain time. Two or three television camera crews were there reporting on-scene, likely adding to the crowd as passers-by stopped to see what the commotion was.
Roger Waters arrived about 15 minutes before the performance and posed for photos with other production personnel on the red carpet. Inside, Waters sat in the center of the audience, receiving a standing ovation when we was acknowledged from the stage during pre-show announcements.
We enjoyed the show, and imagine other Floyd fans — opera beginners, like us, or otherwise — would, too.
The show runs through March 27.
Rehearsal/preview photos below are by Yves Renaud. ©2017 Yves Renaud.