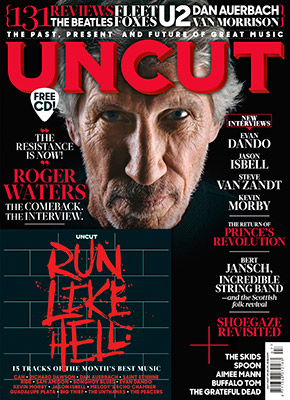 Roger Waters is the cover story for the new Uncut magazine.
Waters talks about his upcoming new album "Is This the Life We Really Want," dropping June 2.
"It's not much of a leap from 'Is This The Life We Really Want?' to 'Money', 'Us And Them' or 'Welcome To The Machine'," he tells Uncut. "They're all interconnected in ways that are … unsubtle."
The magazine will be in U.K. shops tomorrow, arriving in the U.S. some time later.