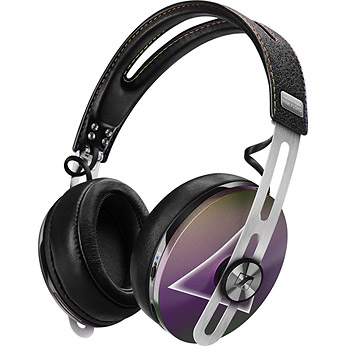 Sennheiser is selling a Pink Floyd-themed variation of its Momentum HD 1 headphones.
The product coincides with "Their Mortal Remains," a new exhibition that opened in London this past weekend. Sennheiser helped create the exhibit's 3D audio demonstration that simulates a Floyd concert.
According to the company, the band has used Sennheiser mics throughout its career.
The headphones sport "Dark Side of the Moon"-like artwork on the earcups, and rainbow stitching.
Priced at $499.95, the company is accepting pre-orders for the headphones now. It plans to start shipping at the end of June.
Learn more about the headphones and pre-order at the Sennheiser site