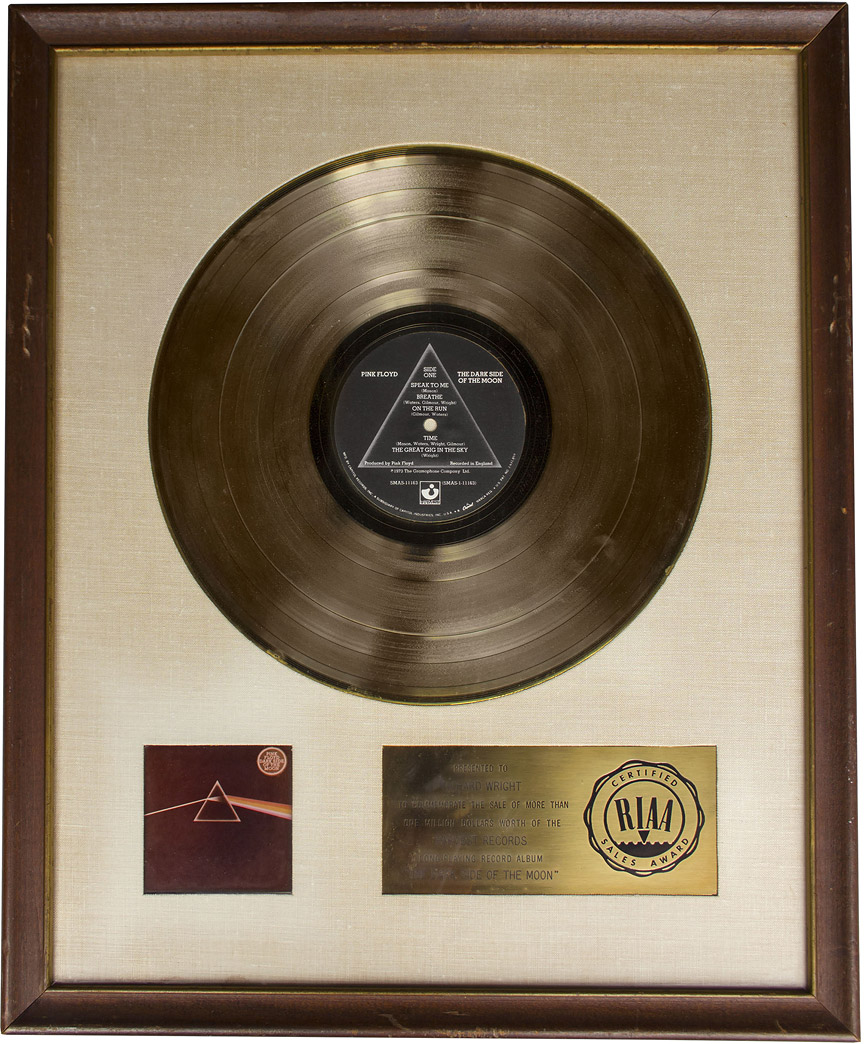 A Recording Industry Association of America (RIAA) gold record for Pink Floyd's "The Dark Side of the Moon" recently sold for $25,000.
The record, signifying $1 million in sales and once owned by Floyd's Rick Wright, was sold at auction by Nate D. Sanders Auctions in Los Angeles. Minimum bid for the item was $20,000. The winner's identity was not made public.
The framed record included a letter of authenticity from Wright's first wife, Franka.
Wright's platinum RIAA album for "The Wall" sold in 2005 for more than $40,000.
Starting with its inception in 1958, an album's gold status was determined by $1 million in sales. That criterion was later amended to also require 500,000 units sold.
Album platinum status, created in 1976, indicates 1 million units sold.
One of the best-selling records in history, "Dark Side," ironically, only achieved platinum status in 1990, because it was released three years before the platinum designation.
On June 4, 1998, the RIAA certified it 15× platinum.