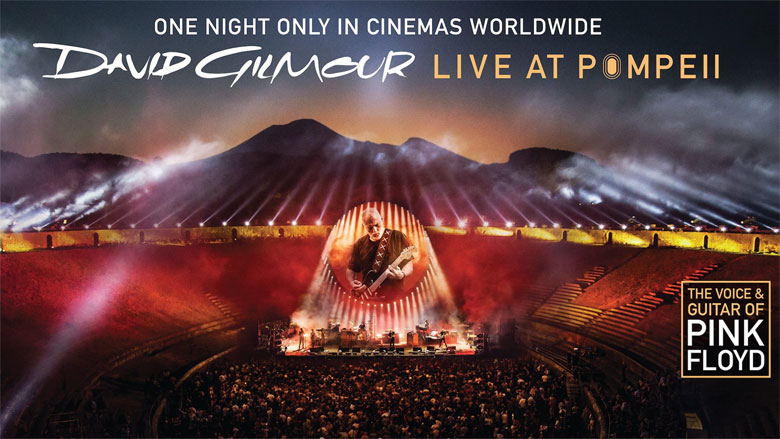 "David Gilmour: Live At Pompeii," a concert film of David Gilmour's 2016 shows at the ancient amphitheater, is coming to theaters this fall.
Directed by Gavin Elder and presented in 4K resolution with Dolby Atmos sound, the film will show on a single date, Wednesday, Sept. 13, at more than 2,000 theaters.
Gilmour's shows took place July 7 and 8 last summer, 45 years after Pink Floyd famously played the same venue to an audience of none for the film "Pink Floyd: Live at Pompeii."
Music for the show is taken from Gilmour's "Rattle That Lock" (2015) and "On an Island" (2006), and also includes a number of Floyd classics.
The film is presented by Trafalgar Releasing. You can search participating theaters to purchase tickets in advance, and request a screening, if there are no participating venues near you.
Fathom Events offered a similar arrangement for "Roger Waters The Wall" in September 2015. Also originally billed as a "one-night only" affair, in that case, an additional screening was added immediately after the first one concluded.