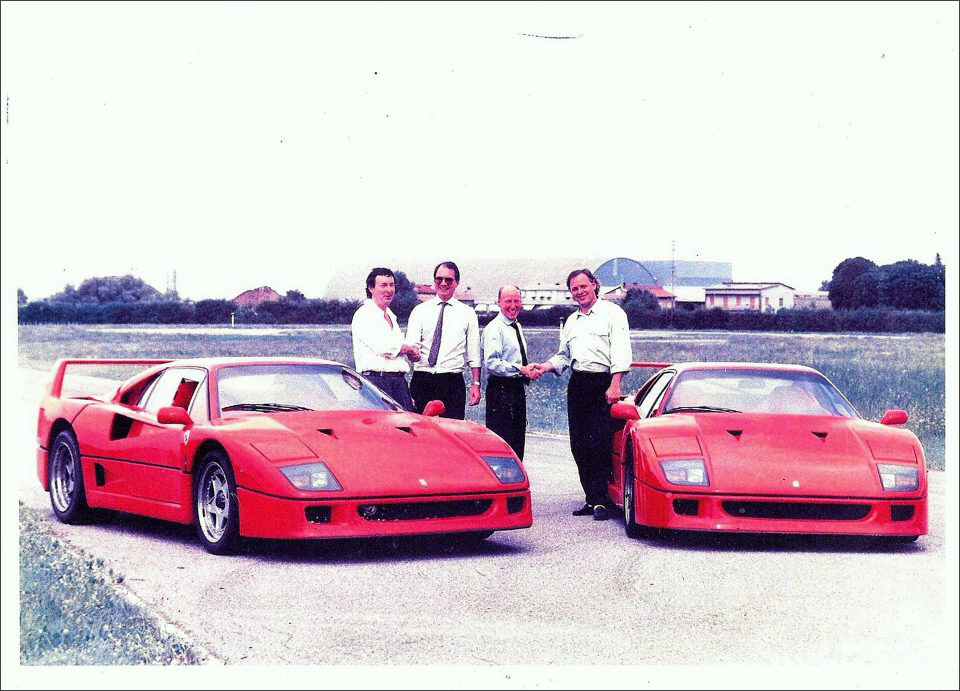 A 1988 Ferrari F40 Berlinetta first owned by David Gilmour will go on the auction block June 30.
The car, purchased by Gilmour in July 1988, is expected to fetch as much as £1 million at Bonhams' Goodwood Festival of Speed auction.
Pink Floyd drummer Nick Mason purchased a similar model at the same time as Gilmour at the Ferrari factory in Maranello, Italy, after Floyd's Modena leg of its Momentary Lapse of Reason Tour. The pair are said to have driven them back to the U.K. following their purchase.
List price for the F40 in 1988 was £163,000. Just more than 1,300 were produced.
Though the car can reach a respectable 201 mph, its interior is spartan, sporting a pair of red body contour seats.
The auction takes place at Chichester, Goodwood.
See dozens of photos of the car at the Bohmans website.